"I don't have enough butt cushion for anything I sit on, so it works great for me, lol. I've recently used it to prop up my head while watching TV. Worked great."
- Kathe L. 

✅ 

Verified Customer
-
-
SALE DUAL COMFORT ORTHOPEDIC CUSHION LIFT
-
Do you spend most of your time on computers? Or do you feel a lot of stress on your muscles while driving or using mobile?
 -
If you are someone going through all this and also feel severe back pains then you need not worry about it anymore. This dual comfort orthopedic cushion lift works very well for orthopedic pains. It balances the pelvis and relieves pressure on the tailbone, hips, and spine. You can use this cushion for your office chair, kitchen chair, airplane, and even for a wheelchair. This cushion lift can turn any normal chair into a posture correcting and pain-relieving seat. A very good thing about this product is that it is suitable for both cold and hot kinds of weather. Orthopedic surgeons also recommend this design of cushion for revealing chronic and acute pain.

Sitting for great amounts of time, especially with an unsupported pelvis, can cause tons of discomfort. It may result in lower back pain, fatigue, improper sitting posture, and even poor blood circulation. This is why it is always important to ensure that we use chairs or other sitting paraphernalia, that will keep us comfortable and supported all the time. This is where our Orthopedic Cushion comes in. Our cushion balances the pelvis and relieves pressure on the tailbone, hips, and spine. It can turn any chair into an ergonomic, posture correcting, and pain-relieving seat.
✅ CORRECTED SITTING POSTURE: The seat cushion is ergonomically designed, relieves pressure on the tailbone, hips, and spine help promotes blood circulation, will relieve lower back pain, numbness, and pain from sciatica, herniated discs, tailbone injuries, back pain from pregnancy.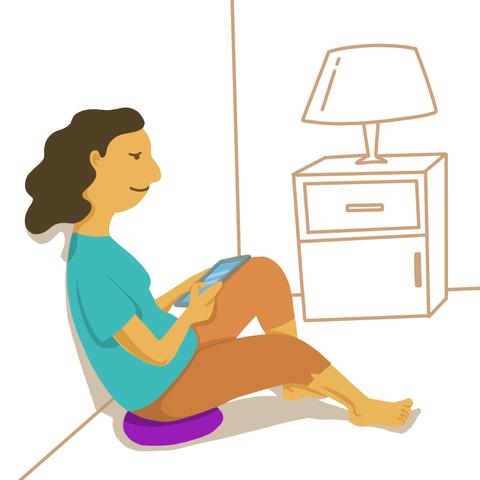 ✅ SEDENTARY DOES NOT COLLAPSE: Even if you sit longer, the support pad can be restored immediately after getting up. The seat cushion will not deform or collapse. Our cushions feature a washable and breathable outer cover.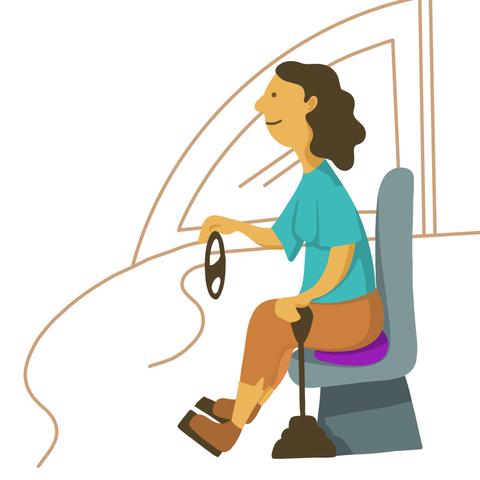 ✅ SOFT-COVER: The Beautiful Buttocks Cushion with very softcover, which has a short plush, soft and comfortable, convenient storage when folded. It is elastic and fitted to reduce the pressure.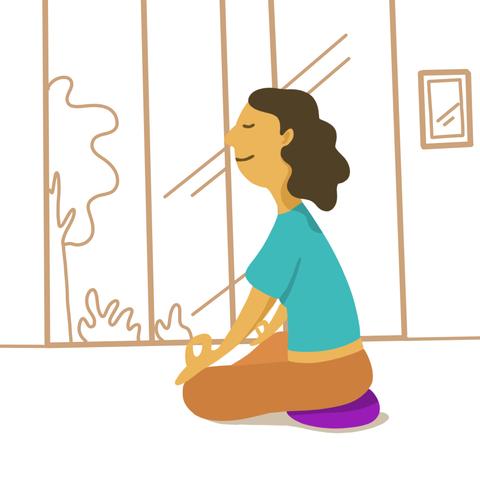 ✅ ORTHOPEDIC SUPPORT: Dual-shaped ergonomic design recommended by orthopedic surgeons for the treatment of chronic or acute pain by alleviating pressure in strategic areas. Helps relieve symptoms of the lower back, lumbar, tailbone, prostate, hip, spine, and leg pain.
✅ IMPROVES BAD POSTURE: Can be used to improve bad posture while driving or sitting for long periods, enhancing your comfort while retaining its density.
✅ EVERLASTING COMFORT: The thick foam padding compresses and cushions just enough to provide you with that everlasting comfort.
VERSATILE DESIGN: Enjoy our pillow's soft exterior and a non-slip gel rubber bottom. A perfect solution for your office or kitchen chair, car, airplane, wheelchair, computer desk chairs at home or at work!
-
Have you always wanted to have a good body posture but nothing worked out?
 -
Don't worry, as this cushion lift doesn't only help to reveal all the back pains but also plays a great role in improving one's body posture. It is designed in a way that improves the bad body posture amazingly.
 -
It is made with thick foam padding that makes this cushion give you everlasting comfort. Whether you want to work on your laptop and mobile for a long time or sit for two to three hours long yoga, this cushion can help you sit comfortably.
-
-
Product specification:
Type: Seat cushion
Filling: Memory foam
Size: 16.5″ x 11.8″ x 3.9″ / 42 cm x 30 cm x 10 cm
Package includes:
-
Note: This item is a non-prescription product to be used. However, please consult your doctor if it is right for you.
-
A HEYYDAR Promise
At,
www.heyydar.com
, we believe in the quality of our products therefore we offer a
30 Day Money Back Guarantee
with no questions asked! When you purchase from us, there is
ZERO Risk
for you!
Congratulations!
You've found a hidden discount code! Use code
"FISRT10"
at checkout to claim an additional
10% OFF
your ENTIRE order!
Customer Support: